The World of Karma*
The hand crafted Baalbeck inspired mini sculptures.

Explore?
Explore!

*Karma is also my name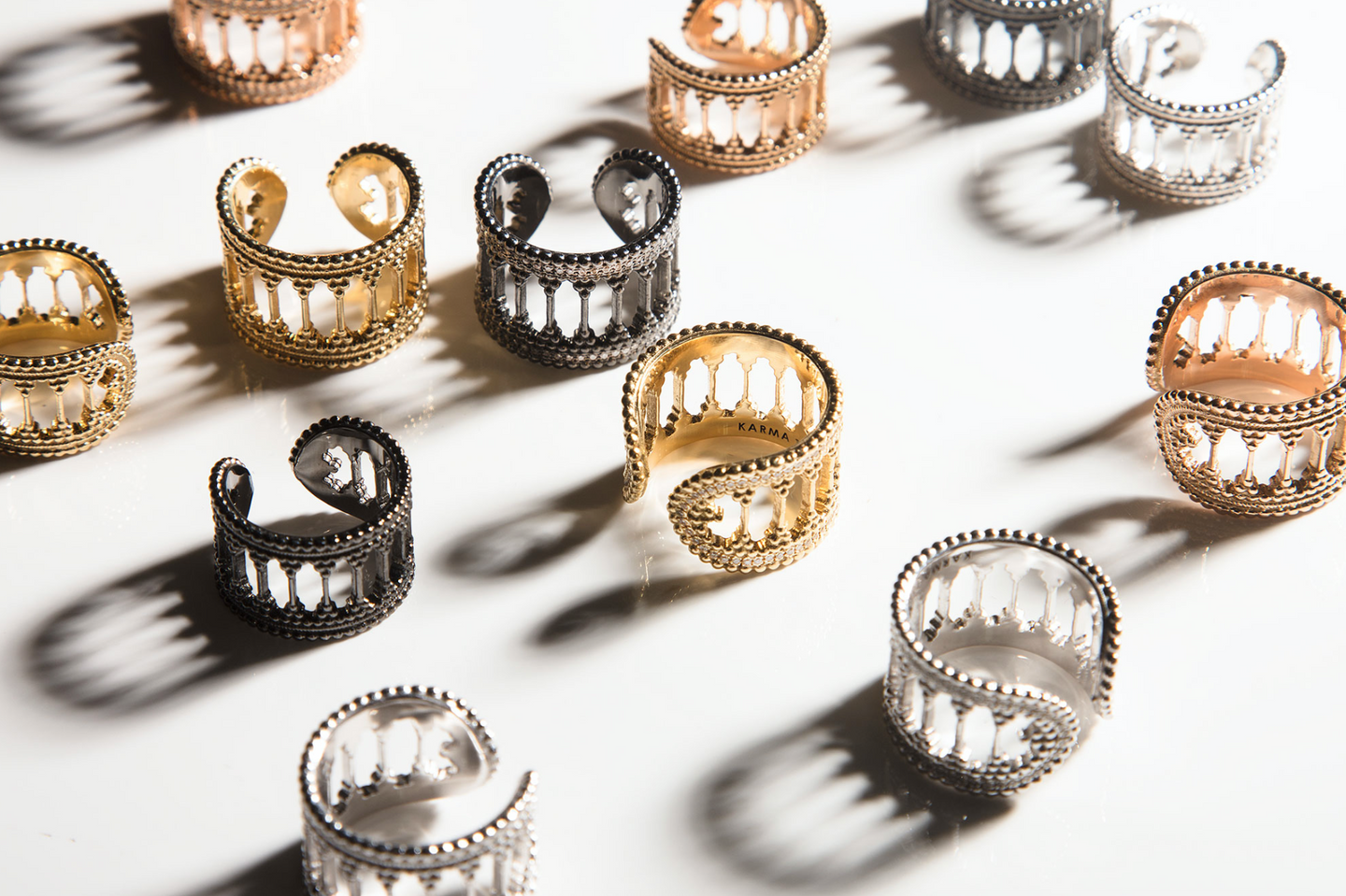 Meet Karma*
Born in London and raised in Lebanon, Karma Salman discovered the allure of jewelry at a young age. Much to her Grandmother's chagrin, she was often caught rummaging through gemstone-filled drawers, picking the shiniest of pieces. This mischievousness transformed to wonder, and soon, an infatuation. Karma began to fabricate her own creations, using string to mix-and-match different pieces.
Karma obtained a degree in Fine Arts from Beirut's Lebanese American University, followed by a Master's in Art Business from the Sotheby's Institute of Art in London. Having gained a "broad education" of the creative realm, she decided to focus her skills by enrolling at the GIA in London. She continued her journey with internships at renowned jeweller in Beirut, Sélim Mouzannar and Nada Zaineh. This culminated in the launch of Karma's namesake brand in 2015.
She visualises her pieces as miniature sculptures, incorporating her passion and energy into each groove and undulation. She garners inspiration from the architecture surrounding her, and in particular, the design and framework of Lebanese antiquity. Baalbek, is borrowed from the foremost archaeological site in Lebanon, and represents a crescendo of Karma's intimate dedication for her craft.

I would say something deep and meaningful, but then again that wouldn't be me.